My Lawyer Made Me Change This Kit...
"My Lawyer Me me Change This Kit So I Wouldn't get Sued" is a book of my collected designs for cycling under the label PoseurSport. This book began as a passion project for me, featuring my jerseys, posters, collages, and many photoshots, both in studios and the street. Don't look for it on the NYT best seller list any time soon but the book has found a receptive audience at the intersection of design and cycling nerds.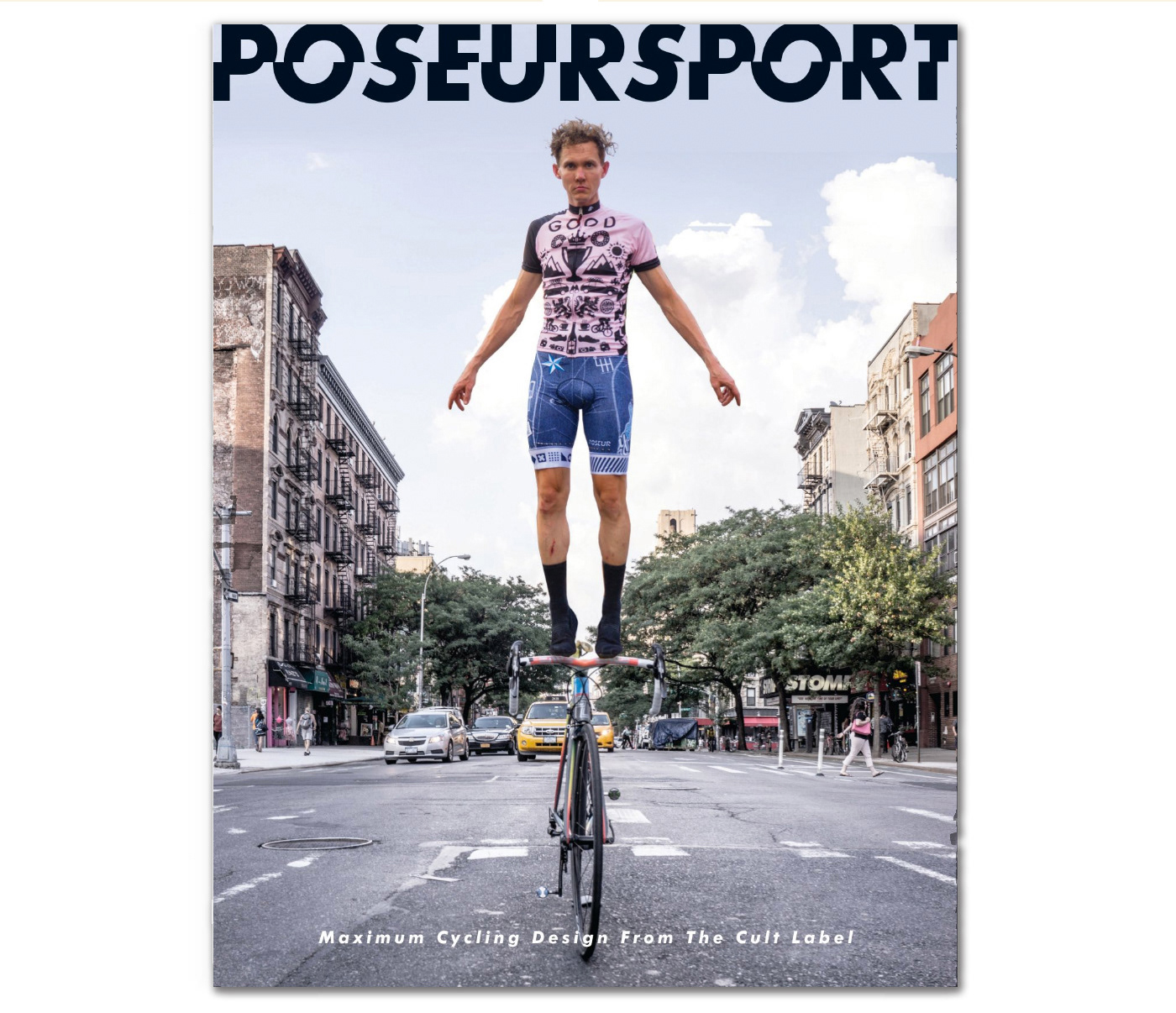 When cyclists imagine the perfect bike ride, they likely think of smooth car-free roads, light streaming through majestic leafy trees painting the path ahead with golden speckles as it leads the way toward a snow-capped mountain set against a deep blue, cloudless sky. At least that's where all the bike companies seem to place their products. You know the place; you could be in Napa, Malibu, the Alps, the Iberian Peninsula; no matter, it's all the same perfect place, interchangeable and retouched to anodyne perfection.
New York City seems as far away from that place as you can get. It's a pothole-ridden, overpopulated mess. It's noisy, smelly, grid-locked, foul-weathered and often soul-crushing...